VWCG.com
Apr 23
Penguin Penalties: Do Webmasters Respond the Way They Should?
#SEO http://bit.ly/1k5Dboh WorldConsultingGroup.com
SEO Discussions That Need to Die
#SEO http://bit.ly/1hgVDKp WorldConsultingGroup.com
4 factors to consider in mobile advertising
http://bit.ly/1k5wa6N WorldConsultingGroup.com
Yahoo! Secured Search Rolls Out
#SEO http://bit.ly/1hgGBUX WorldConsultingGroup.com
Apr 22
The Great Gefilte Fish Shortage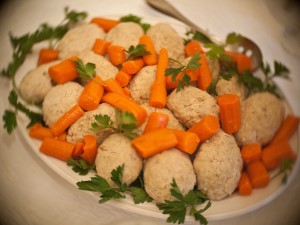 (Photo: Edsel Little)
Fresh-made gefilte fish is hard to find this Passover season, because the harsh winter restricted fishing on the Great Lakes, sharply decreasing the supply of an essential input—whitefish. While this delicacy is not required by ritual, it is traditional—and with fresh-ground horseradish it is a mouth- (and eye-) watering treat.  One would think that a rising price would equilibrate the market, but it hasn't—apparently merchants did not want to antagonize customers by raising prices.  Indeed, the nature-induced shortage in the market for fresh gefilte fish has increased the demand in the related market for the pre-made Manischewitz product, so that is hard to find too.  Pretty sad when you can't find gefilte fish even in Manhattan! http://bit.ly/1k4ambT WorldConsultingGroup.com
Today's Google AdWords Announcement: What It Means for You
#SearchMarketing http://bit.ly/1hcKme4 WorldConsultingGroup.com
Print, Persuade and Post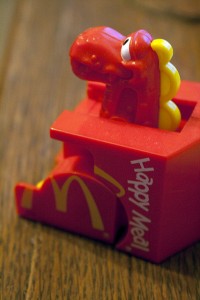 (Photo: Chelsea Gomez)
My coauthor (and 16-year-old daughter) Antonia Ayres-Brown just published a piece in Slate about a project that started 5 years ago when we bleg'd Freakonomics readers to tell us about how McDonald's refers to Happy Meal toys. Antonia was disturbed by the kinds of questions we encountered when we ordered Happy Meals at the drive-thru. We'd be asked things like "Is it for a boy or girl?" or "Do you want a girl's toy or a boy's toy?"
I asked readers whether they encountered similar questions.  According to seventy nine reader responses, approximately one-fifth of the time McDonald's employees did not ask a toy-related question.  But when employees did ask a toy-related question:
47.7%                    Asked "Is It for a Boy or Girl?"
31.8%                    Asked "Do You Want A Boy's Toy or a Girl's Toy?"
15.9%                    Described the toys in non-gender terms.
I've waited this long to report the results because Antonia have I have been engaged in a long-term project to encourage McDonald's to describe the toys without reference to children's gender.  [You can read about our efforts – including our unsuccessful suit against McDonald's before the Connecticut Human Rights Commission in this law review draft.]
And I'm happy to report that we've made progress.  As Antonia wrote in her Slate piece:
On December 17, 2013, I received an amazing letter back from McDonald's Chief Diversity Officer, Patricia Harris, saying, "It is McDonald's intention and goal that each customer who desires a Happy Meal toy be provided the toy of his or her choice, without any classification of the toy as a 'boy' or 'girl' toy and without any reference to the customer's gender. We have recently reexamined our internal guidelines, communications and practices and are making improvements to better ensure that our toys are distributed consistent with our policy."
Even more heartening, DoSomething.org just posted a photo of a manager's notice on the wall of an actual McDonald's store instructing employees: "When a customer orders a happy meal you must ask 'will that be a My Little Pony toy? Or a Skylanders toy?'. We will no longer refer to them as 'boy or girl toys.'"
Rap Genius has posted an exegesis of the McDonald's letter and here's a photo of the manager's notice: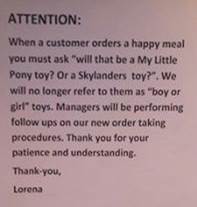 To my mind, this is evidence that McDonald's is really trying.
But it's difficult to achieve full compliance across their massive franchise network of thousands of restaurants.  As the Diversity Officer explained:
I hope you can appreciate even with additional communication and training and improvements to our processes, it may take some time to fully see the results of our efforts in more than 14,000 restaurants in the U.S.  It is our intention to continue to monitor to ensure that our policy is being implemented and followed throughout our system.
As we move forward, crowd-sourcing may be a powerful easiest way to assess whether the franchisor's best intentions are being put into franchisee practice.  Any reader can simply order a Happy Meal to find out.
Here's a link to an online survey where you can report what happened after you placed your order.
Crowd-Sourcing Compliance
This past weekend, Antonia went to a local McDonald's and upon ordering a Happy Meal at the drive-thru was asked, "Is it for a boy or girl?".  She then went inside the store and asked to speak with the manager.  She gave him a copy of the Diversity Officer's letter and he readily agreed to look into making the change.
Freakonomics nation, if you'd like to help us crowd-source compliance, you can follow Antonia's lead.  Just follow the three P's: print, persuade, and post. Simply print a copy of McDonald's new Happy Meal policy and take it with you next time you visit McDonald's. If your local store is still asking gendered Happy Meal questions, ask to speak with the manager, give her or him a copy of the letter, and respectfully try to persuade the manager to follow McDonald's stated policy.  And finally, post what happens – both as a comment here and by filling out this survey.  Antonia's Slate article has struck a nerve with more than 10k Facebook shares.  A few hundred people following up by visiting a local McDonald's with a copy of her letter might have a big impact.
I want to praise McDonald's for its commitment to change, and interested consumers can now help the Chief Diversity Officer assure compliance.
[By the way, Antonia is the same daughter about whom I wrote concerning the "dad or daughter" songwriting contest.  You can hear me (lamely) play a guitar riff at the bridge of Friendzone.] http://bit.ly/1k3Q3LA WorldConsultingGroup.com
67 Tools That Will Help You Grow Your Email List
http://bit.ly/1hchxP0 WorldConsultingGroup.com
Facts Tell, Stories Sell – The Importance of Story Before Marketing
http://bit.ly/1k3BGqJ #Marketing WorldConsultingGroup.com
How to Optimize for Local Search
#SEM http://bit.ly/1k3qnyH WorldConsultingGroup.com
Does Marijuana Change Young Brains?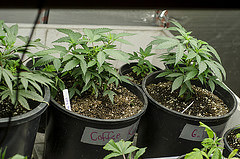 (Photo: Brett Levin)
Our latest podcast compared the costs of marijuana use to the costs of alcohol use.  A new study in the current issue of The Journal of Neuroscience argues that casual use of marijuana affects the developing brain.  Jason Koebler, writing for Vice, summarizes the findings:
High-resolution MRI scans of the brains of adults between the ages of 18-25 who reported smoking weed at least once a week were structurally different than a control group: They showed greater grey matter density in the left amygdala, an area of the brain associated with addiction and showed alterations in the hypothalamus and subcallosal cortex. The study also notes that marijuana use "may be associated with a disruption of neural organization." The more weed a person reported smoking, the more altered their brain appeared, according to the Northwestern University and Harvard Medical School study, which was published in the Journal of Neuroscience.
The finding already has the study's authors calling for states to reconsider legalizing the drug. Hans Breiter, the lead author, said he's "developed a severe worry about whether we should be allowing anybody under age 30 to use pot unless they have a terminal illness and need it for pain.
(HT: The Daily Dish) http://bit.ly/1k3kxgT WorldConsultingGroup.com
Content Promotion: The Difference Between Brands with Fans & Anonymous Content
#SearchMarketing http://bit.ly/1k2Ii8T WorldConsultingGroup.com
Guide to Using Flexible Bid Strategies in AdWords
#SearchMarketing http://bit.ly/1hayN76 WorldConsultingGroup.com
Why Google AdWords Certification Doesn't Matter
#SearchMarketing http://bit.ly/1haqAQC WorldConsultingGroup.com
No Plan, No Workflow, No Results: How to Develop a PPC Plan that Aligns with Your Goals
#SearchMarketing http://bit.ly/1hagaQU WorldConsultingGroup.com