VWCG.com
Dec 05
Innovations in health care
Hospital execs join faculty and students in wide-ranging discussion of research and innovation.
http://bit.ly/IT4NPK #Management #WorldConsultingGroup
Dec 04
10 Tips for Sustainable Change Management
In my experience, project managers must accept change management disciplines as part of their project management plans in order to reduce the risk of an initiative failing. And in recent posts, I've discussed how:
* Project managers can become agents of change.
* Managing change can drive their organization's business goals.
* Taking advantage of external change can give their organization a competitive edge, while developing new organizational capabilities.
In this post, I'll discuss how project managers have an opportunity to make a long-lasting impact on an organization by indicating where change disciplines integrate with project management. That's because the keys to successful change management lie in the project management process groups. By leveraging the project management processes and activities across the project life cycle, we can build in and ultimately sustain change. Here are 10 ways to address change in your project management plan: 
* Gather requirements during the initiating phase to articulate a change management plan as part of the project charter.
* Design a plan that integrates the work activities and drives performance by using a specific approach, such as John Kotter's 8-Step model.
* Engage stakeholders early to gather their expectations and gain their commitment.
* Integrate change needs into risk, scope, budget, communication and human resources plans during the planning phase.
* Identify change leaders as part of the project team, or hire subject matter experts to engage and coach staff and leaders to drive change. 
* Execute an integrated communication and change management plan that assesses the culture for change readiness, and communicate new expectations and ways of working in the future to become accustomed to new behaviors.
* Generate quick wins to display the new ways of working as examples of change outcomes. I create a quick list of wins by gathering insights from stakeholder interviews and a review of performance measures. This allows the team to build momentum and credibility for the new work approaches.
* Gather feedback during your monitoring phase to modify approaches and thus continue to drive desired change outcomes. This allows you to evaluate what techniques work well and which ones need to be stopped or tweaked to support the adoption of new behaviors.
* Sustain the change by developing a transition plan to operations that includes trained teams. Make sure a sustainability assessment is conducted at predefined periods, beginning with quarterly reviews, to continue governance.
* Celebrate the team's accomplishment on the internal change that will drive the future of the organization. These celebrations should acknowledge individuals and teams who have adopted the new behaviors—and thus help create successful role models for others to learn from and emulate during adoption.
As a management consultant, I used this checklist of tips to help me move from strategic planning to tactical implementation to sustainable operations. For example, I once had a client organization that deployed a new service management provider to improve its delivery and cost of IT operations. As the client introduced the new provider, the service delivery measures were not improving and were starting to miss the ROI expectations of the business case.  
I was hired to review the business processes that underpinned IT service delivery, and develop an improvement plan to restore the service delivery organization and meet the business case expectations. I started by conducting a prime value chain analysis and conducted stakeholder reviews to gather requirements. Based on my evaluation of best practices and the activities that hurt service delivery, I developed an initial management improvement plan. This plan was based on process reengineering, redeploying resources and reorganizing governance. 
During the implementation planning, I used every one of the steps above to ensure I was leading through the change, engaging stakeholders and staff while ensuring the organization would be able to sustain the new ways of working after my assignment ended.
Which of the above steps do you find most valuable in ensuring sustained change? 
For more on change management, purchase PMI's Managing Change in Organizations: A Practice Guide.  http://bit.ly/IODXIA #WorldConsultingGroup
Talent Impact
Mercer's talent technology solutions portfolio http://bit.ly/IIenV3 #WorldConsultingGroup
Affiliation Options for Independent Hospitals and Medical Groups
Many independent hospitals and medical groups are pursuing affiliations with partner organizations to meet the challenges posed by healthcare reform and value-based payments. Before embarking on such a strategy, however, these organizations should explore affiliation options beyond the typical merger or acquisition and seek a partner that exhibits complementary strengths to bring greater value to the market. This article explores the strategies organizations should consider when pursuing affiliations, including clearly defining their objectives, assessing potential affiliation options, and identifying a preferred strategy based on the evaluation of different affiliation scenarios. http://bit.ly/IOpDjh #WorldConsultingGroup
Evidence That Violent Video Games Reduce Actual Violence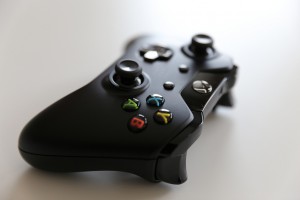 (Photo: Mack Male)
A few weeks ago, we released a podcast called "Who Runs the Internet," which included Levitt's thoughts on whether online mayhem, including violent video games, may actually reduce real-world violence.  Here's what Levitt had to say on the matter:
Maybe the biggest effect of all of having these violent video games is that they're super fun for people to play, especially adolescent boys, maybe even adolescent boys who are prone to real violence. And so if you can make video games fun enough, then kids will stop doing everything else. They'll stop watching TV, they'll stop doing homework, and they'll stop going out and creating mayhem on the street. 
The Times of Israel recently reported on a new study confirming Levitt's theory:
The research, done by The Center for Educational Technology, asserts that video games — even violent ones — are beneficial for children on a scale much bigger than originally thought. The claims are in contradiction to other studies that found that extended gaming led to depression, anxiety and stunted social development, not to mention the physical effects brought on by long hours of sitting. Some studies have also linked between video games and increased violent behavior in children, arguing that simulated violence leads to real-life violence.
The center's research involved over 1,000 children and adolescents ages six to 18, and concluded that video games were more than just entertainment; they improved learning, cognitive and interpersonal abilities, according to the study.
And it seems violent video games may help deter violence among another population: prison inmates.  An article on Cracked, written by a former prison guard, claims that Xboxes and PlayStations are a great way of safely keeping inmates busy:
If you give them video games, they'll be less likely to start fights. So once a week we'd hook up a bunch of TVs in a classroom so all of the murderers and rapists could play Halo. There's nothing more interesting than seeing guys who have killed multiple people deathmatching each other.
(HT: Yehuda Aharon Simon) http://bit.ly/IHotWg #WorldConsultingGroup
Dec 03
SEO Strategies http://bit.ly/IEvzus #DigitalMarketingStrategy #SEO #Strategies #Tampa #Lutz #FL
Teach to One's First Report Card
One of our first Freakonomics Radio podcasts was about an innovative New York City Department of Education pilot program called School of One. You can listen to the podcast here, but here's the gist: "The School of One tries to take advantage of technology to essentially customize education for every kid in every classroom and help teachers do their job more effectively. "
School of One's successor, Teach to One, just got its first-year report card from a Teachers College study. The program is thriving; some highlights of the study, from the press release: 
• Teach to One students started the 2012-13 academic year significantly below national averages
• The average gains of Teach to One students in sixth, seventh and eighth grades surpassed those made by students nationally by ~20%. The researchers said this is particularly noteworthy since participating schools would likely not have scored at the national average without Teach to One.  
• The average gains of Teach to One students in most demographic sub-groups outperformed national norms
• Teach to One students who started with the weakest mathematics skills made the greatest gains—50 percent higher than the national average. http://bit.ly/IJmpNX #WorldConsultingGroup
Dec 02
NextGen Annual Users' Group MeetingLarge-Scale EHR Adoption Programs that Produce Large Scale Results
This presentation provides a comprehensive approach for large, complex, multi-site, client environments in adopting EHR programs. It also reviews the initial EHR software acquisition through to long-term stable usage - addressing the initial roll-out and on-going usage, upgrades, and acquisitions. http://bit.ly/IBGq8v #WorldConsultingGroup
Dec 01
HR Consulting by World Consulting Group http://bit.ly/IxnWGn #Lutz #Tampa #LandOLakes #StPetersburg #Clearwater
Nov 30
Translation Series: "Gen Y: Driving Lessons Learned"
To reach a global audience of project professionals, Voices on Project Management presents a blog post every month translated into Brazilian Portuguese, Simplified Chinese and Spanish. 
This month's post features how to capture lessons learned in a collaborative manner to engage Gen Y team members.
Read it in your language of preference and share your thoughts in the comments box below.
Geração Y e Lições Aprendidas
Y世代:推动对项目经验总结的记录及分享

Generación Y: dirigiendo las lecciones aprendidas http://bit.ly/IuRkNf #WorldConsultingGroup