VWCG.com
Sep 25
One on One with BCG's Scott Hefter
"Effective" and "government" are rarely words uttered in the same breath, especially these days. So needless to say, making government work better is a big business. It's why BCG has hired operations expert Scott Hefter as a Partner. He sat down with Consulting to discuss his new role and his plans for growing the practice. http://bit.ly/1DyKO0u
Fitness Apartheid: A New Freakonomics Radio Podcast: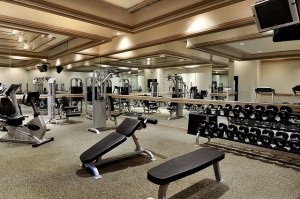 (Photo: Red Lion Hotel Denver)
A New York City apartment building has a gym that only certain tenants can use. Which tenants? The newer ones who are paying market-rate rents — and not the ones who've lived there long enough to qualify for much cheaper, government-subsidized rent. Some tenants call this "fitness apartheid." What do economists call it?
That's what this week's show is about. The episode is called "Fitness Apartheid." (You can subscribe to the podcast at iTunes, get the RSS feed, or listen via the media player above. You can also read the transcript, which includes credits for the music you'll hear in the episode.)
You'll hear Theda Palmer Saxton and Jean Green Dorsey, both residents of Stonehenge Village, the building on the Upper West Side of Manhattan with the controversial gym. Stephen Dubner also talks to Steve Levitt and Daniel Hamermesh, a  professor of economics at Royal Holloway University of London and Professor Emeritus at the University of Texas at Austin. (Hamermesh was on the show most recently talking about discrimination and looks.) As you'll hear, Levitt and Hamermesh have pretty different points of view:
LEVITT: I would call this disrespect. It's intentionally showing through your actions that you have no respect for the old-guard people, and rubbing it in their face in a way that markets don't really do. Markets are not moral or immoral, they're amoral. Markets don't care. In a market world, you say, 'I don't care if you live here or not. I don't care who the identity of the person is. As long as you pay the right price and you don't impose negative stuff on other people, it's fine.'
HAMERMESH: The owner had to spend money creating this gym, right? How is the owner going to get the money back by giving it away for free to people who are already getting an extremely good deal? Essentially what the people who are rent-controlled want is a bigger subsidy than what they're already getting. Isn't that pretty greedy?
Also in the episode, you'll hear a discussion of "poor doors" in New York City, and a discussion of whether first-class seating in an airplane is also discriminatory. http://bit.ly/1DyG0IG
3 Content Marketing 'Best Practices' that Small Businesses Should Ignore: #SearchMarketing http://bit.ly/1DyrQas
Ruthless Pragmatism: Kevin Spacey's Approach to Content Marketing: http://bit.ly/1uJddKV #Marketing
The 2014 #MozCon Video Bundle Has Arrived!: #SEO http://bit.ly/1uIyQLF
Sep 24
Three Risky Ecommerce Techniques That Could Actually Increase Your Conversions: http://bit.ly/1uH6ZLD
Facebook Makes Bold Power Play Against Google with Atlas: #SearchMarketing http://bit.ly/1xgLmGK
How to Get Executive Buy-In for Your B2B Influencer Marketing Program: http://bit.ly/1uGvWXI #Marketing
Social Media Advertising: Which Platform is Right for Your Small Business?: #SearchMarketing http://bit.ly/1xeRKhT
Tackling the challenges of governments as financial institutions
MIT Center for Finance and Policy conference highlights need for knowledge in public sector.
http://bit.ly/1uGtNez #Management
Broken Link Building Bible: The New Testament: #SEO http://bit.ly/1xcYfBH
Brands and consumers cannot be friends
Sep 23
How to Use KISSmetrics to Improve an E-commerce Checkout Funnel: http://bit.ly/1qqP8Vm
3 Lessons Learned from PPC Advertisers in the B2B Software Industry: #SearchMarketing http://bit.ly/1yoMRnR
31 Predictions on the Future of B2B Marketing: http://bit.ly/1qpKbfo #Marketing